The max-d trigger on my FF broke (max-d is XPBackfire-esque) so I found a mod to fix it. It also has the nice add-on of making it silent. I invented this mod because I wanted to still have the long range in max-d, but leave the loud noise, and wearing down over time behind. And I had a broken FF that needed fixing.

The frst thing you have to do is remove all the fancy stuff for the max-d trigger: the spring, the metal rods, and the plastic peice that is sort of covering the lever that opens the ball valve. Do NOT remove the lever that opens the ball valve! The only plastic piece you remove looks something like this:




Then you use rubber bands to hold the lever in the 'closed' postion. Make sure they're tight enough so if you pull the valve open and gradually let go it will close completely.




In order for this mod to be successful you must remove one of the plastic things that parts from the max-d trigger attached to, it will get in the way. The red outline is where it used to be one my FF.




next, put all the internalls back in the gun, and push the trigger forward as far as it will go, and measure the distance between the hole in the trigger where it used to connect to the valve and the hole in the valve lever. I got 4 cm for the FF. You will have to bend a piece of wire that will connect those two holes, it can't have any slack, because then the trigger won't be able to pull back far enough to open the valve completely.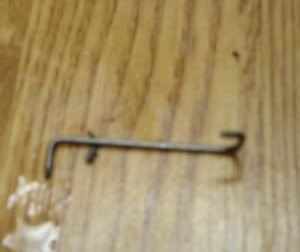 that is what the bent wire should look like. you use the wire to connect the trigger to the valve.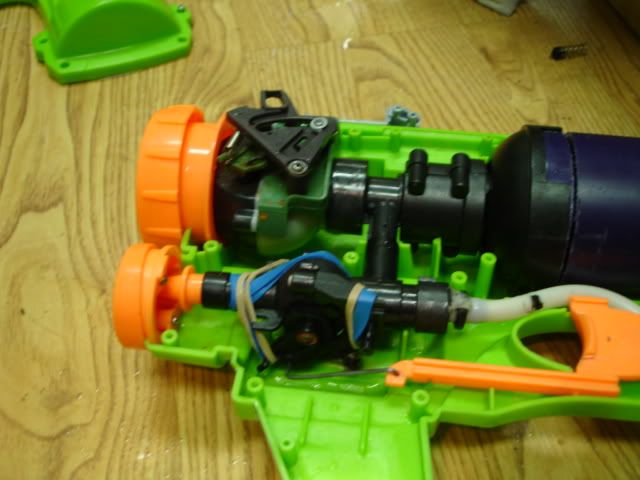 The complete mod, showing where the valve should go. Note that this mod can be changed to fit any max-d gun. Also note that I modified my trigger so it could be pulled back furter.
This article is written for SSC becuase it is a tech oriented site, but if it is not put up in 2 months then I will give it to SM or hydrowar.
EDIT: hope you liked it, or at least understood it. <_<