This is what I'm going to build in the near future.
Here ya go: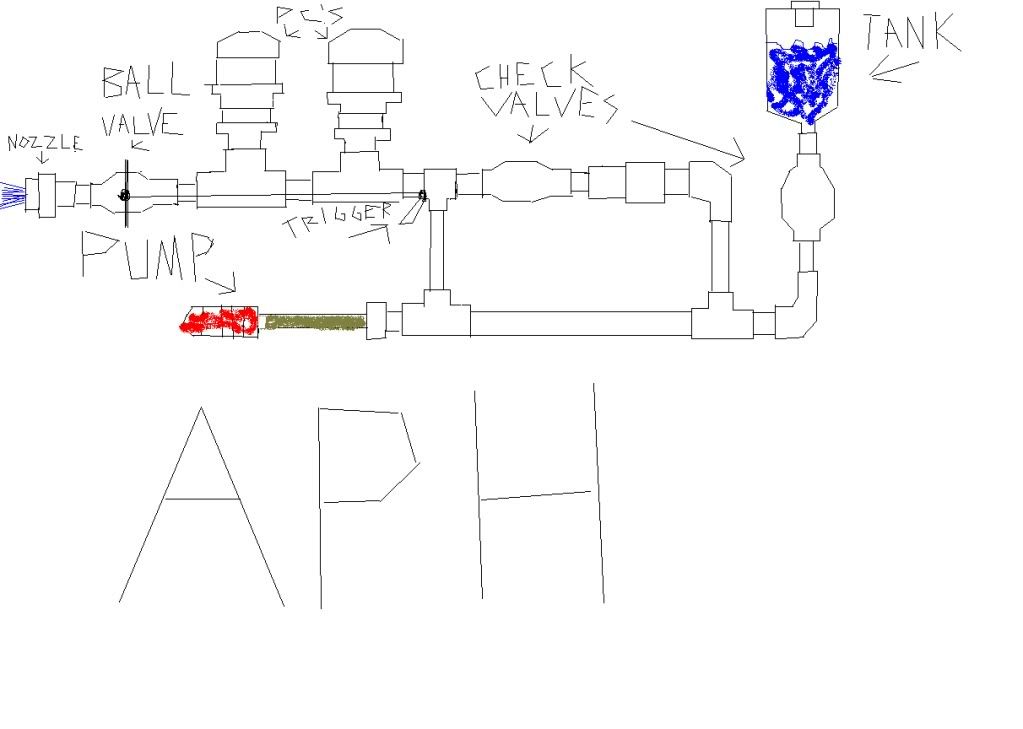 Yes! I got my image to appear in my post.
I know, my paint skills leave something to be desired... Maybe I'll get my brother to do it next time. But you get the general idea. (This is NOT to scale, by the way.)
I'm probably going to make quite a few changes by the time it's built. It's pretty much based of Ben's original APH. I decided to add an onboard reservoir, which will probably be a gallon water jug or something of the like. I'm not sure if gallon water jugs have threaded openings though. If not I could always use a 2L, I'm going to make a hole in the top of the bottle/jug, and use a cork with a hole though it as a cap. If I'm using bottles, I could go Bottle Shot/Blitz style, and have extra tanks.
It will be going into production as soon as I get the parts. I think I'm gonna go to Lowes on Monday, I'll get the parts then.