I have 3 XP 70's and i want to make a mod that makes the water re-zervor bigger. Im thinking about a back pack filled with 2 gallons of water with a hose attachment that screws on the threads of the XP 70.
The reason I to do this is because i have noticed that it has a very small re-zervor If I can get most of you guys to help me we can start making packs for it and other soakers. Im just stumped on what i could use for a water pack that holds the 2 gallons. Eny ideas?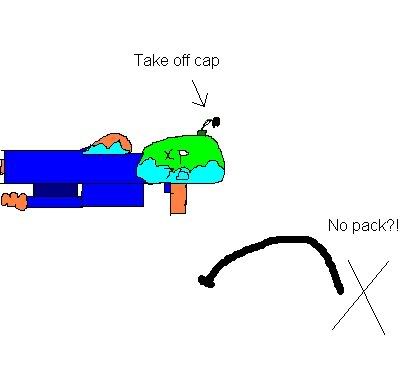 I think it would be hard if the pack isent vertical. I realy need to be pounded with ideas from you guys. I know that the aqua pack is powered by the pump. The pump sucks the water throw the hose in the pack. I just dont know if it would work for the XP. So come on give me ideas!