Hello all, this will be my first post, in a (hopefuly) long list of posts in this particular forum.
The outer shell.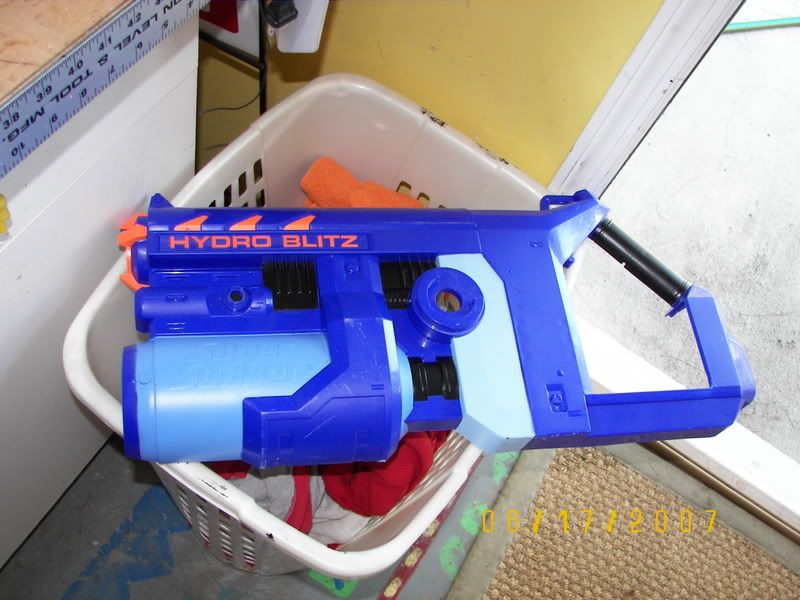 Overall view of the inards.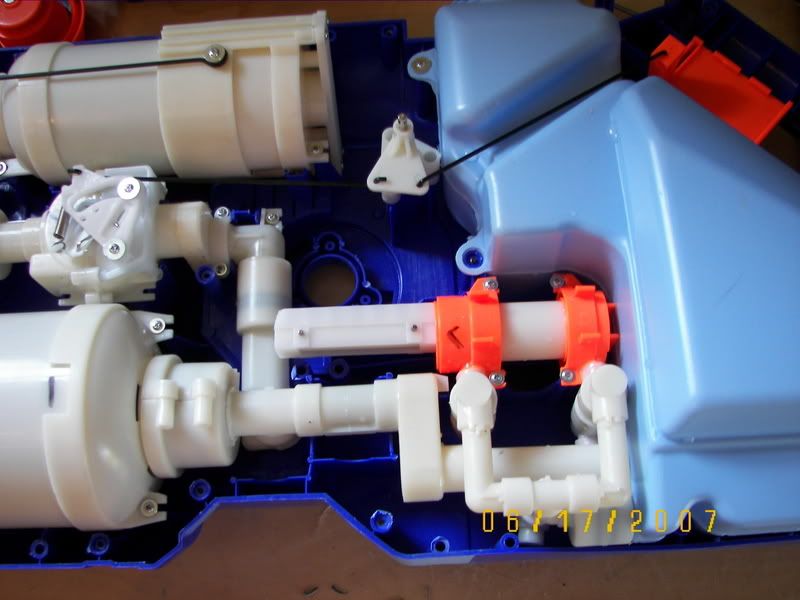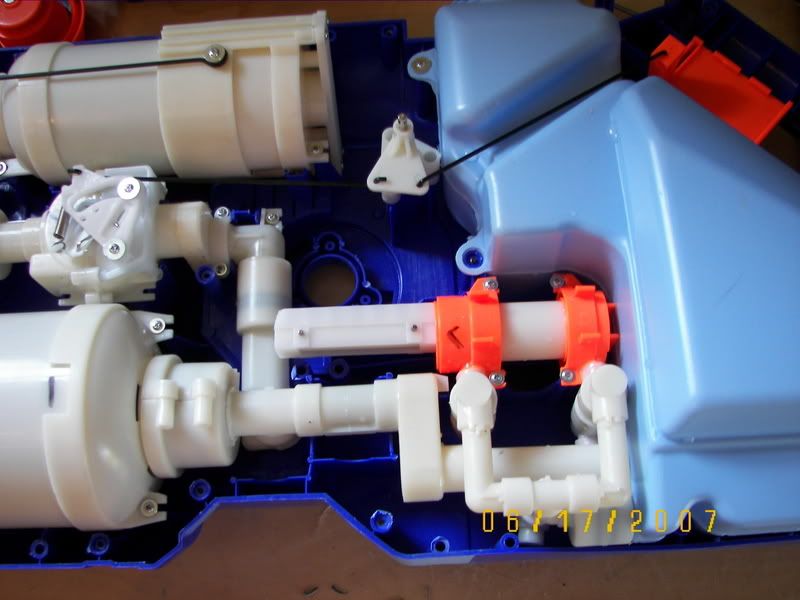 This is where I think the over pressure release valve is located.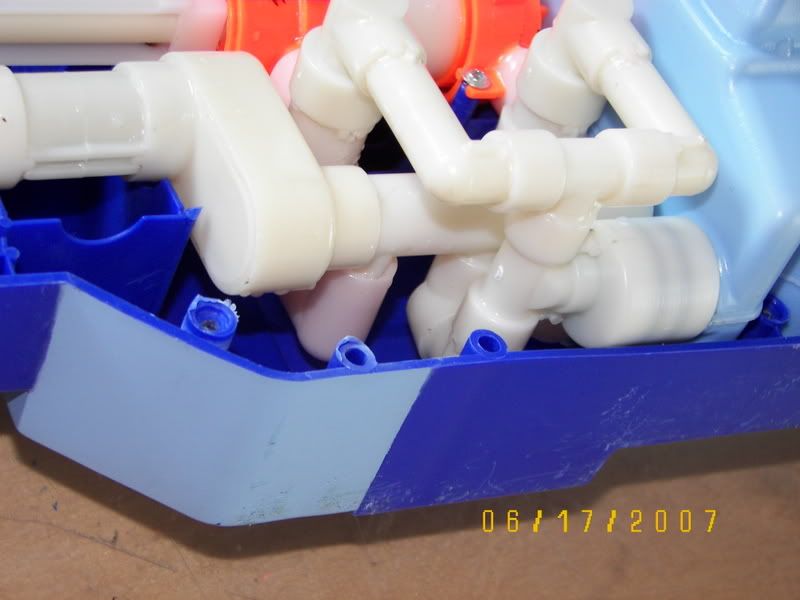 And this is the video with my question about this particular blaster.