I didn't know if this truly counts as a mod, but I found a prety darn cool way to turn an old, useless Nerf Air Tech 2000 turret into a 4-way nozzle selector for single shot guns. And Being an avid Nerf modder who runs one of the largest Nerf Clans in SoCal, I have over 35 AT2K turrets. This First Attempt is on an artic shock I got @ target for $9, a price worthy of taking a risk. That's where I came up with the name: Artic Shock 2000. Anywho, here's some pics of what I did, I'll do a more In-depth write up of the 2k nozzle Sellector when I perfect it. also, since I didn't like the tiny pump handle, I replaced it with the grip from a nerf Hornet.
The Finished Product:
Here's a little on how I did It.
The Opened Soaker: If anyone wants to point out where I do a CVF on it that would be great.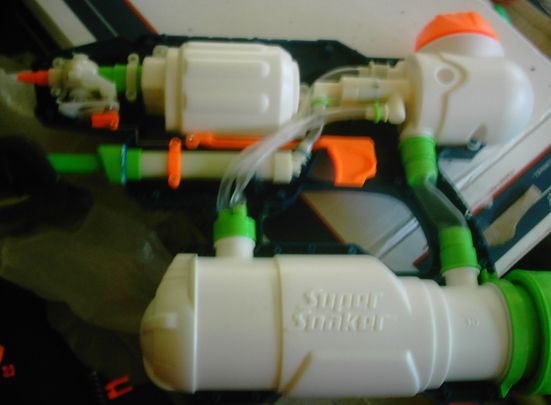 Pics of a AT2k turret and it exploded: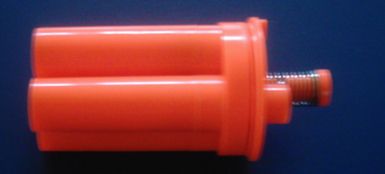 Here's what the front of the Custom Nozzles Looks like: I have a fine spray, a larger spray, a "Flood" spray and a fan spray.
Some Pics of how It attaches to the AS:
I tested it out and well, currently I have a few problems (range is nearly Halfed), but I think I have figured out how to fix that already, I left a bit too much dead space inside the turret. My next one Will be more concentrated in straight flow. Not bad for my fist effort though eh?
-Bags