For the last year or so I have been browsing this forum and isoaker to get ideas for my own homemade water gun.
I'm a second year manufacturing major at a large polytechnique institute (BCIT) and for my last term project I decided to build a water gun. I thought that you guys might like to check it out.
Now as a disclaimer I have to say that in no way is this gun suitable for a water war. It is more an excersise in enginnering and manufacturing.
The basic principal is a spring powered piston, but the spring I choose to use is from a high proformance off road motorcycle. The spring is rated at 750 lb/in for a total force of over 3000 lbs. This is spread over a fairly large 3.5" piston making the operating pressure somwhere in the 350-400 psi range.
The entire project is made of aircraft grade aluminum or high pressure brass and will be held together with high strenght steel machine screw.
As it stands right now I've made the main pressure chamber, the piston and a few other peripheral parts.
The image above is a solid rendering of a section view showing the spring (red) ball valve which is pnuematically actuated using the compressed air from behind the spring and the clear vacuformed holding tank at the rear.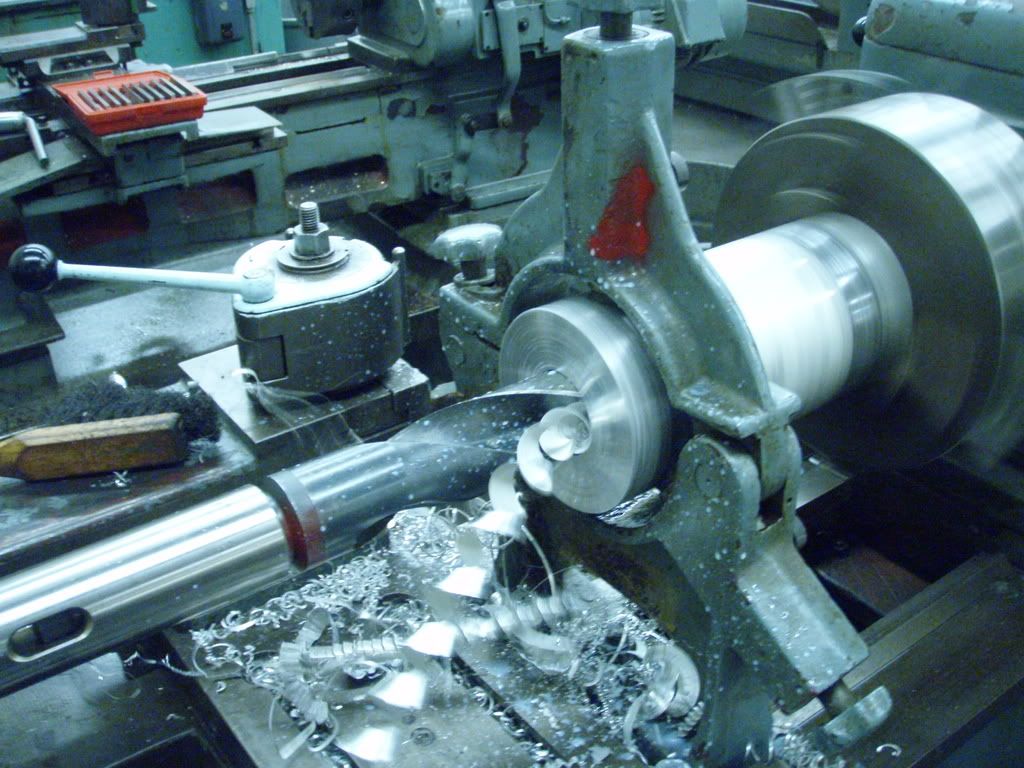 This picture is the drilling of the main chamber with a 2.5 inch drill, which was latter bored out to 3.5 inches.
Anyway I'll keep you updated on the progress and hopefully there will be a youtube video eventually.