Hello,
So my first project for the summer is 90% complete: I built an APH following the standard design. My focus was on minimizing overall size and improving ergonomics. I also used a tilted PC so that the gun could fire water for longer at 45 degrees. For nozzles I'm using a male quick-disconnect fitting for air compressors as well as a small barbed tube fitting. Both of these are 1/4" NPT male threaded, so I am just swapping them out of a single tapped end cap for now. I will probably be making a trip to Home Depot later this week to pick up the pieces to make extended laminators for both nozzles.
It's a little hard to take pictures while firing, so I don't have any shot-pics today (plus there was a pretty strong headwind), but I will get some later this week as well. The pump is off of a CPS 1000. The only thing left to create is a backpack tank.
Performance-wise, this thing turned out really well. It pressurizes in about 20 pumps which is a lot better than my previous APH. The shots are very laminar and shot-time exceeded my expectations. With the small nozzle, I get about 8-10 seconds, with the larger nozzle 2-3 seconds. I measured off range for the large one at 45 feet, but that was into a considerable headwind, and with no external lamination devices (mesh, straws, etc.).
All in all a very successful homemade. With a strap and a backpack, this will probably be my primary during future wars. Its very comfortable to hold, lightweight, and completely outstrips all of my other guns in range and power.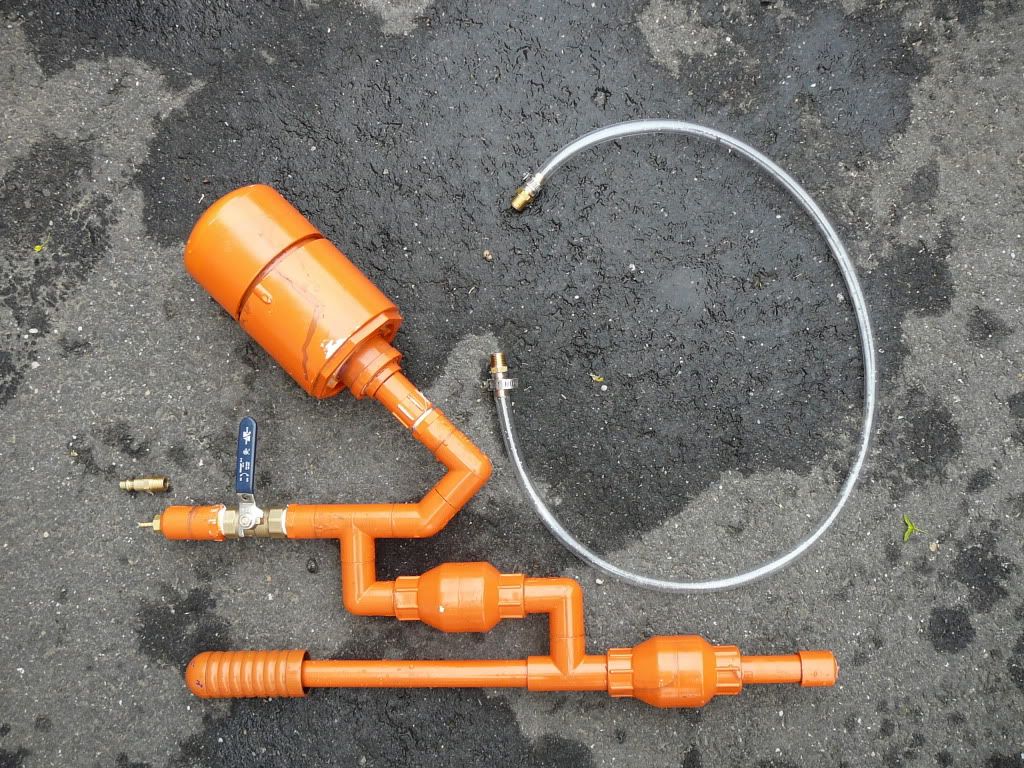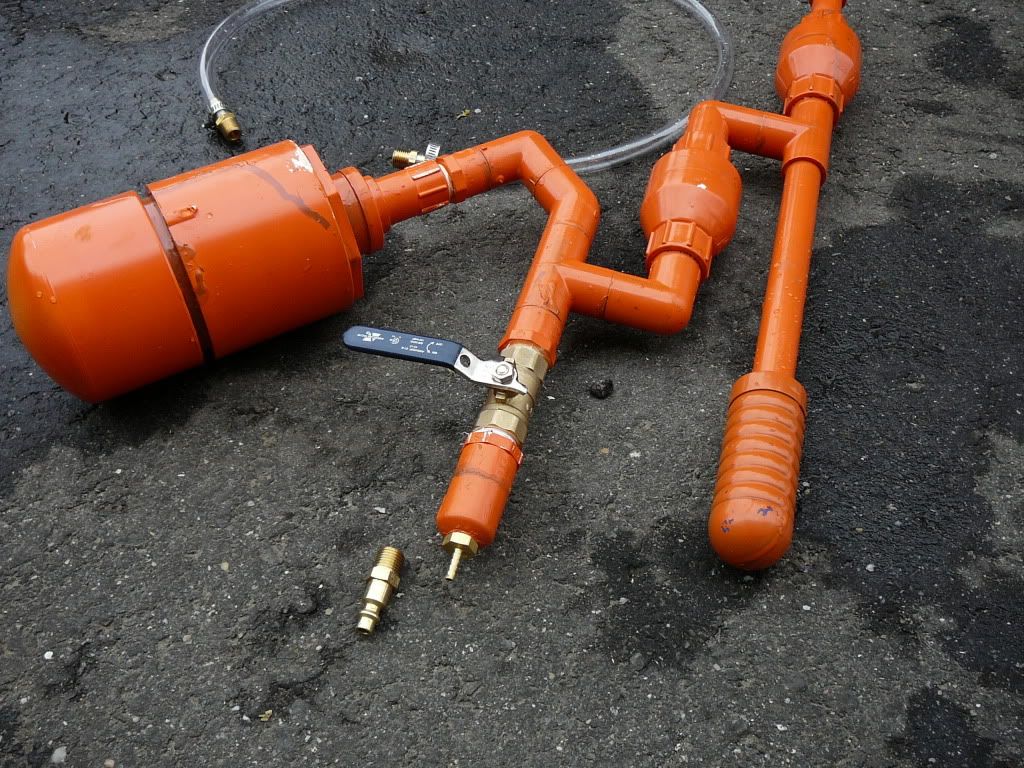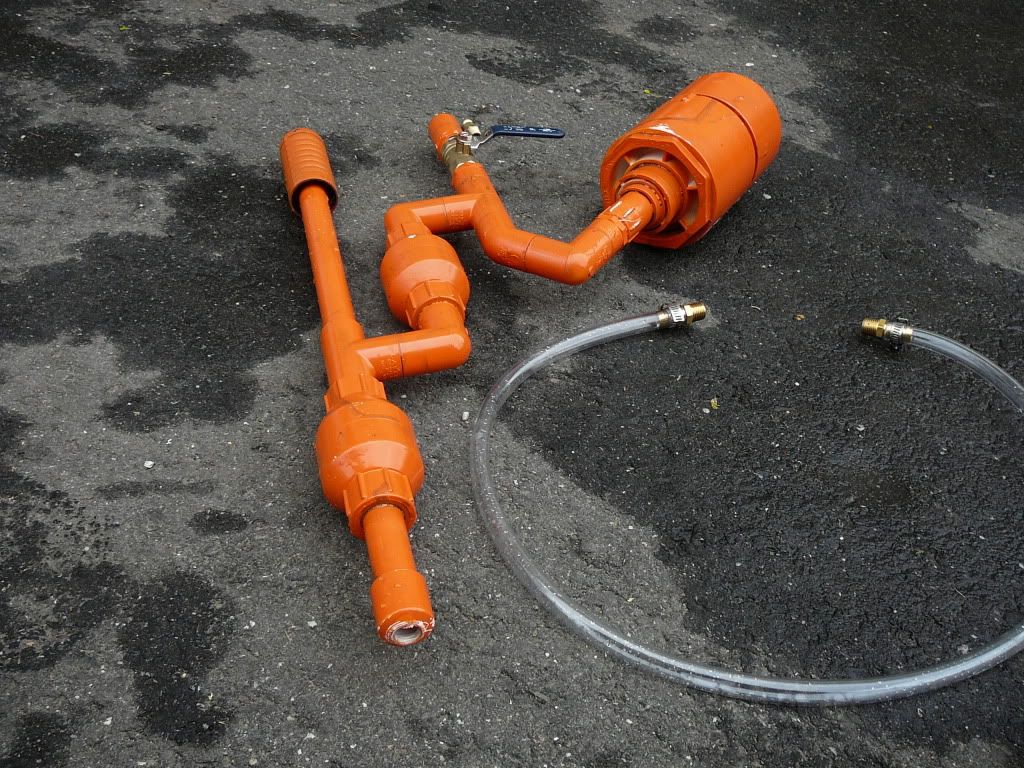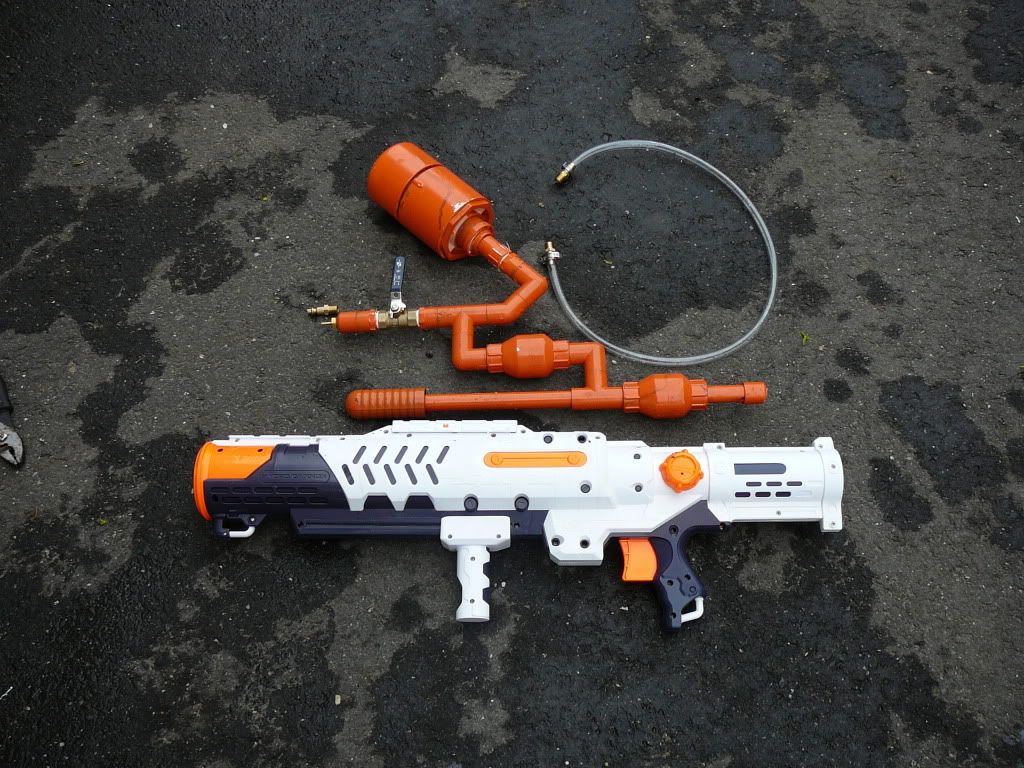 And a picture of Sean holding the Flash Flood for scale.