How to open the XP105?
Posted: Sat Aug 21, 2010 9:02 pm
Hi there everyone.
I am curious about the inside of my XP105.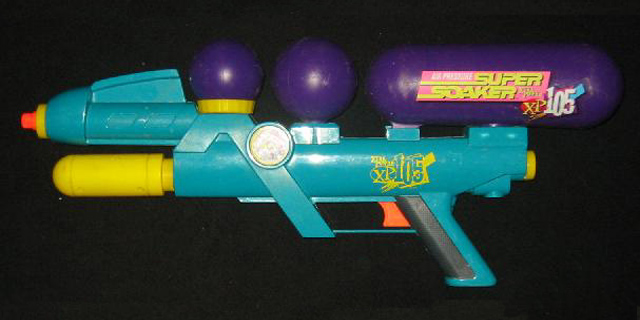 I tried to disassemble it but got stuck when the front PC (with the ring underneath) held the two bodyparts together. It seems the only way to fully disassemble it is breaking something (the ring?). Still this seems strange. Someone had to assemble it once and the ring and front PC both are not glued to the body. I can turn them around 360. The rear PC is fixed (to the internal pipes I think), but does not prevent disassembly.
Well anyway I pried the body open on the triggerside and got the pump-rod out to put some fresh Vaseline on it. The pumping now works great again.
But still,.....I really would like to know how to open it up fully, preferably without breaking anything...I'm just so curious...
If you've got a suggestion or images of disassembled XP105's I would really appreciate it.